The most populated city in LAO PDR region with 1.2 million people.
Surrounded by target customers with high purchasing power inside Vientiane.
Accompany of more than 3 million tourists per year with an income circulation over $400,000,000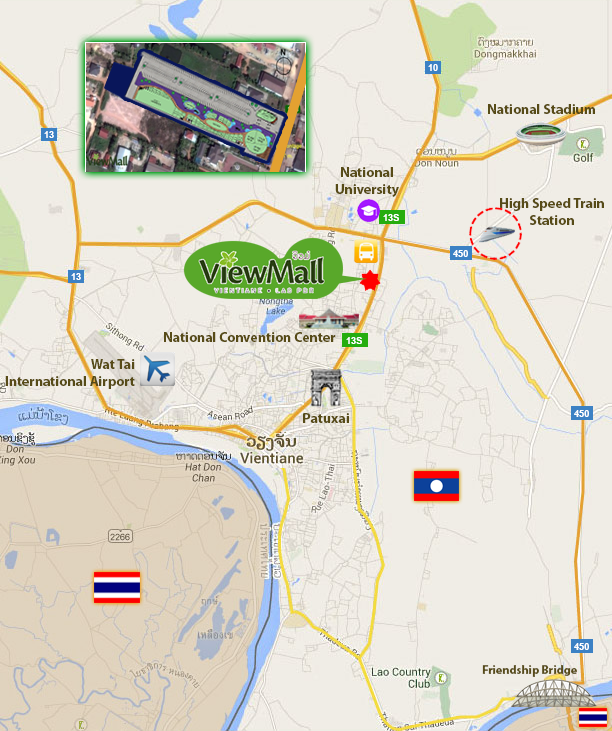 Located on the majority road #13 South
3 km. from downtown
1 minute from ASEM Center
4 minute from National University Dong Dok
11 minute from National Stadium
23 km. Mittaphap Bridge
1.5 km. from Bus station
12 km. from Wad Tai International Airport
4 km. from High Speed Train Station
Inter Brand, Premium Brand from Thailand
Famous Brand in Lao PDR
Exciting façade and modern design
Targeting modern and vibrant ifestyle generation
Anchors
Sq.m.
%
Supermarket
1,200
20
Banks & Finance
400
7
Foods & Beverages
1,500
25
Fashions & Accessories
380
6
Coffee & Bakery
300
5
Health & Wellness
400
7
Education & IT
250
4
Pharmacy
70
1
Stationary
100
2
General retail
1,000
16
Minishop & Kiosks
400
7
Total
6,000
100